H1B Health Insurance: All You Need to Know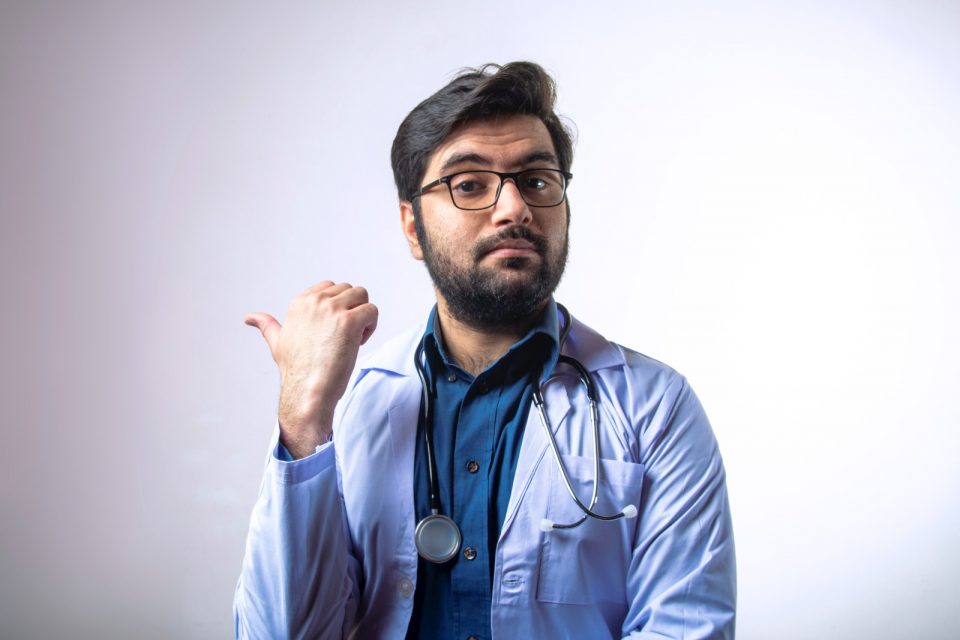 If you're coming to the United States with an H1B visa, it's essential to know the rules about your health insurance coverage. Health insurance for H1B visa holders and international student insurance is vital because America doesn't have a universal healthcare system. Understanding and ensuring you have your health insurance plan taken care of will help manage high health care costs during your stay in the USA.
As a US Newcomer on an H1B visa, understanding health insurance for H1B can be intimidating and overwhelming. This article will help you understand your healthcare options to find peace of mind regarding your and your family's medical needs.
To make your transition easier, here are some of the most important considerations you should make when considering your health care policy plan.
Is it necessary for H1B visa holders to have medical insurance in the United States?
Yes, it is crucial to have proper health insurance in the United States. But, unfortunately, the healthcare system in the United States isn't cheap. As a result, if you don't renew your health insurance or don't have health insurance at all, you will almost certainly suffer financially.
The cost of healthcare in the United States is relatively high, so you must obtain health insurance through your employer or school.
However, if that's not an option, you may select an affordable health care plan from the ACA's (Affordable Care Act) Health Insurance Marketplace that best fits your needs. The Affordable Care Act (also known as Obamacare) offers subsidies to individuals who cannot afford the high premiums charged by health insurance companies.
In addition, if you bring family members to the United States on an H4 visa (dependent visa), such as your spouse and children, you must obtain health insurance for them too or join their coverage in your existing health insurance plan.
What type of insurance is there for H1B visa holders?
H1B visa holders can get employer-sponsored health insurance, also known as employer's plan, or purchase health insurance through the medical insurance marketplace (ACA compliant insurance).
Private Health Insurance:
Private health insurance for H1B visa holders is best if you're working as a contractor and are not eligible for health insurance through your employer. You'll need to purchase a policy offered by a licensed insurer in your state or purchase coverage through the Health Insurance Marketplace under the Affordable Care Act (ACA).
Private insurance is an option if you're a contract worker on an H1B visa and lack employer-sponsored coverage.
Employer-Sponsored Health Insurance:
Employer-sponsored health insurance is the optimal choice for someone working full time. In addition, your employer will offer group health insurance, including spousal and children coverage, providing health insurance coverage to partners and children who are not US citizens but are dependants on an H4 visa.
Most US companies offer health insurance to their workers, which is often provided in group plans. These group health insurance plans are less expensive since they cover many people and because the employer reimburses some or all of the costs.
Please note that if your H1B insurance plan is not ACA-compliant, you may be fined when submitting your tax returns.
What does H1B Health insurance cover?
Long-term or domestic health insurance plans usually include a broader range of services, such as doctor's visits, hospitalization, emergency care, and surgery, as well as pre-existing conditions and childbirth.
Health insurance plans offered on the Health Insurance Marketplace or employers are required to cover ObamaCare's Essential Health Benefits (EHB).
These EHBs are ten categories of benefits that every qualified health plan must offer:
Hospitalization
Outpatient care
Emergency services
Maternity and newborn care
Mental health services
Prescription drugs
Laboratory services
Preventive care and chronic disease management,
Pediatric services for children, including dental and vision care
Rehabilitative and habilitative services
Short-term or temporary health insurance, on the other hand, does not cover pre-existing conditions or maternity coverage.
How much does the H1B health insurance cost?
Many variables influence the cost of an H1B visa health insurance policy, such as –
Age of the H1B visa holder: The cost of medical insurance for an H-B visa holder is more expensive the older they are.
The maximum level of medical insurance chosen: The higher the coverage amount, the higher the premium.
The deductible you've chosen: A 'deductible' is the amount of medical expenses paid out by the customer before any insurance coverage kicks in. The higher the premium, the lower the deductible.
The coinsurance plan: 'Coinsurance' is the proportion of medical expenses paid after the deductible has been satisfied; the customer covers that. This is significant to comprehensive plans and is generally the 80/20 or 90/10 ratio.
Medical history: If you have any pre-existing medical conditions, your insurance underwriter may charge a higher premium.
What are the different kinds of health insurance network plans for H1B visa holders?
There are four basic types of health insurance network plans you should be aware of before purchasing your medical insurance plan:
1. Health maintenance organizations (HMOs)
HMOs, in general, provide you with a local network of participating doctors, hospitals, and other health care providers and facilities from which you must select.
These insurance plans also demand that you pick a primary care physician (PCP) from the network. Your PCP is your medical care's home base. They get to know you and assist in the coordination of all of your treatment. They will also need to recommend an in-network specialist to see.
An HMO plan's copays and coinsurance are generally lower than other forms of health insurance, as long as you stay in the network.
2. Exclusive provider organizations (EPOs)
An EPO allows you to select from a network of providers. The majority of EPO plans do not offer out-of-network coverage, except for an emergency.
This implies that if you visit a provider or facility outside the plan's local area, you will be responsible for the total cost of services yourself.
Depending on the plan, you may or may not be required to select a primary care physician (PCP). If you wish to see a specialist in your network, you don't need a PCP recommendation.
3. Point of service plan (POS)
Point-of-service plans are a combination of HMO and PPO insurance policies. The provider network is generally smaller than a PPO plan, and the costs for in-network care are typically lower, similar to an HMO.
In addition, you must select a primary care physician (PCP) from the plan's network of specialists. Your PCP is where you'll find most of your medical care and advice. They get to know you and your health requirements, and they can assist with all of your needs.
You must obtain a referral if you want to see a specialist. However, like with a PPO, you may select to visit specialists that are in-network or out-of-network. If you visit a doctor outside of the plan's network, your share of the costs will be higher, and you will be responsible for submitting any claims on
4. Preferred provider organizations (PPOs)
PPOs give you a more comprehensive network of participating health care providers to choose from than HMOs. You have numerous doctors, hospitals, and other health care providers and facilities to select from if you enroll in a PPO.
However, if you want to go outside the plan's network, expect to pay more out of pocket.
With these plans, you don't need to choose a primary care physician (PCP) and can go to specialists without the assistance of a referral.
What type of health insurance plan is best for H1B visa holders?
It depends on your health care requirements, budget, and current medical needs.
Take a look at what sort of medical insurance is ideal for you by analyzing your and your family's medical needs, prescription drug requirements, and budget to determine the best health care plan for you.
High-deductible health plans with lower premiums can save you money if you're in excellent health and don't go to the doctor very often. In addition, lower deductible and coinsurance rates are worth looking into if you want or expect more than simply preventative treatment.
If you are healthy, have a low deductible amount, and can't afford any out-of-pocket costs, an HMO or EPO may be an ideal choice for you.
If you need a comprehensive policy, you may want to select an HMO or PPO plan with a POS option. This way, you'll have the flexibility of going outside the network without having to pay substantial out-of-network costs. You can also add in additional benefits such as dental and vision insurance coverage.
Health insurance requirement for H 1B visa holders
When it comes to health insurance coverage for H1B visa holders, you should be aware of the rules that apply. The fact is that healthcare regulations may be perplexing for non-US citizens. They are overwhelming even to US citizens.
In most states, the minimum requirement for a health insurance plan is that it should be ACA-compliant. In other words, all US residents are required by law to have an ACA-compliant health insurance plan. In case of non-compliance, you may face a penalty when filing your income tax return.
In the instance of H1B visa holders' health insurance, if you are conferred the legal status of a resident alien, you must comply with the requirements for ACA insurance, just like any other US citizen or permanent resident.
In Conclusion
It's essential to know your health care needs and how best to cover them. If you're considering an H-1B visa, you must understand the rules surrounding healthcare in the United States so that you can make informed decisions about your insurance coverage.
Several different plans are available for US residents that also apply to those on an H-1B Visa. However, we recommend finding a high deductible if you don't need significant medical benefits and want more affordable premiums. We hope this guide has helped explain some of these complex topics and helped get you started towards understanding what type of plan would be ideal for your specific situation.